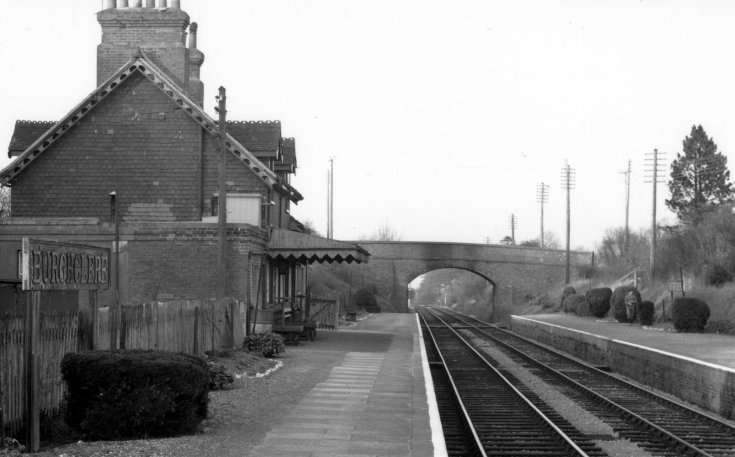 Time Capsules
Burghclere Railway Station
Photo of a quiet Burghclere train station in 1960s.
Burghclere station, Originally named Sydmonton, was a station along the 45 mile length of the Didcot, Newbury and Southampton Railway (England). In particular between the towns of Newbury and Winchester. Unfortunately this line was closed and most of the stations were closed between 1960 and 1964. Burghclere was closed for passengers in 1960.
In its better days Burghclere station served the larger village of Kingsclere (and Burghclere). The two platform station had a passing loop and there were additional sidings on both sides of the line and further private sidings on a curve to the south east servicing local lime kilns.
Photo © The Step Back Through Time Collection
Picture added on 26 February 2009