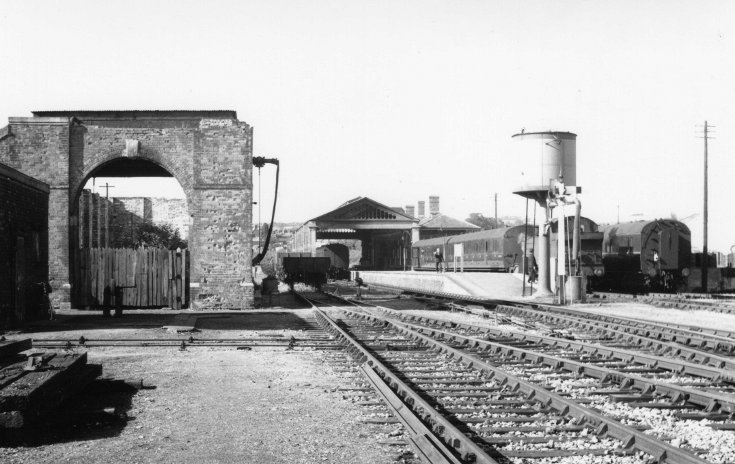 Time Capsules
Chard railway station
Chard is a town in Somerset, England.
Chard has had three stations over the years. The railway was created in 1860 to connect the two London and South Western Railway and Bristol and Exeter Railway main lines.
One train station was Chard Joint station, renamed Chard in 1928 and in 1949 Chard Central, on the Bristol and Exeter Railway branch from Taunton
The second was called Chard Town, again renamed in 1949 to Chard South. This one was connected by a short branch to the London and South Western Railway's main line.
The last one is Chard Junction, opened in 1860 as Chard Road station, and probably situated a little out of Chard itself. Chard Junction was on LSWR's line from Salisbury to Exeter. It was closed in 1966 by British Rail, the station buildings have unfortunately been demolished. I am not sure when / if the other two stations were closed.
I am however not sure which one this is, but I guess it is Chard Junction.
Photo © The Step Back Through Time Collection
Picture added on 07 May 2009
Comments: